Ontario Supporting Businesses, Job Creation in North Bay
August 30, 2019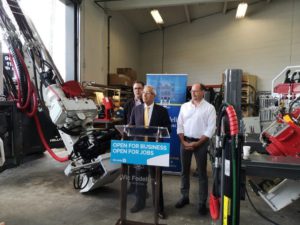 Ontario's government is working for the people of Northern Ontario by investing over $2.3 million in seven local businesses in North Bay, creating 61 new jobs.
Today, Vic Fedeli, MPP for Nipissing, was at Drillco Mining to announce $250,000 to develop a diamond core drilling rig that can drill in reverse circulation, resulting in potential cost savings for the mining industry.
"Our government continues to foster a strong future in North Bay by supporting economic growth, creating jobs and reaffirming the North as a great place to live and work," said MPP Fedeli. "It's one more way we are signalling to the world that Northern Ontario is open for business and open for jobs."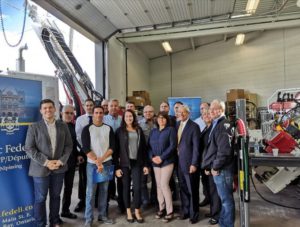 Other investments include:
$962,520 for Premier Mining Products Inc. to expand its manufacturing operation of diamond drilling components and diversify its market.
$400,000 for Foraco Canada Ltd to purchase additional drilling equipment to expand its business.
$347,238 for Twiggs Distribution (Twiggs Coffee Roasters) to expand its storage and processing space.
$251,277 for Miller Technology Inc. to develop a battery electric vehicle (BEV) to replace the diesel vehicles currently used in most mines.
$140,003 for Epiroc Canada to improve the resistance and performance of its mining equipment.

$41,830 for FDM4 International Inc., a business software solutions company that targets the fashion apparel industry, to expand its facilities.
Quick Fact
Since June 2018, the Northern Ontario Heritage Fund Corporation has invested more than $120 million in 708 projects, creating or retaining over 2,368 jobs.
---